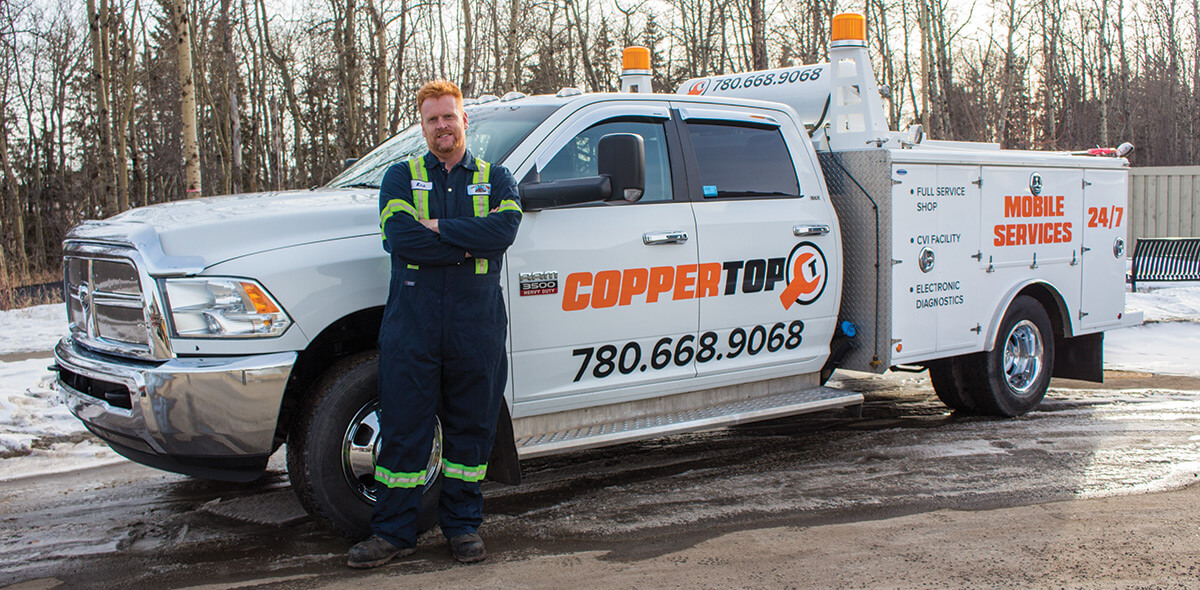 Heavy Duty Trailer Pre Purchase Inspections
Commercial Trailer Inspection & Repair Shop
We here at coppertop provide both a heavy duty trailer and semi-truck repair shop as well as a 24/7 mobile emergency repair service trucks. Our expert team heavy-duty mechanics can inspect any pf your existing trailers or if you are in the market and looking for a new transport trailer or whatever type your company needs we are here to help! We have been doing pre purchase trailer inspections for over 15 years!
Why is it beneficial to get your potential trailer pre inspected? 
Save money on unknown mechanical issues
Negotiate a better sale price by discussing potential deficiencies  
Know your equipment
Better plan upcoming maintenance on potential new equipment
Avoid costly unforeseen downtime
Coppertop Is your pre purchase trailer inspections experts! We can repair or replace major or minor trailer repairs from brake pads to any full electrical and wiring issues, every type of repair and everything in between.
Whether you can bring your trailer and gear to our conveniently located heavy-duty shop, or if you need us to dispatch one of our fleet of mobile service trucks to your location there is no problem!
Why bring your heavy duty trailer to us?
Lighting and electric trailer repair service
brake diagnostic and trailer service
Air leak diagnostic and trailer repair service
Electrical diagnosis and trailer service
Welding of major or minor trailer damage repair service
Wheel end maintenance and trailer repair
Full CVIP (commercial vehicle inspections) services
We here at Coppertop Truck Repair offer fully certified red seal journeyman heavy-duty technicians with the latest in modern diagnostics software and technology that will help troubleshoot and diagnose your truck for any problem.
We will get your heavy semi-truck back on the road as quickly as possible and work with your schedule. If you want to leave your truck and not worry about repairs done on it, then leave it at our heavy-duty shop! Need someone to help your heavy-duty truck on the side of the road and fast? You will not waste any downtime, with our mobile service trucks.
At our semi truck repair shop, we will change your Engine Oil and much more!
Our heavy truck service repair shop does everything from engine oil changes and routine service to the full engine rebuilds. We will change your commercial truck engine oil regularly. You should schedule repairs and schedule your truck oil every ten to twelve thousand miles, or after 300 hours of driving, depending on driving conditions. You should less frequently change Synthetic oil, but our services are affordable and do not cost more. No matter what the schedule for changing your semi-truck oil, stick to it.
We have the right oil, filters, and any other parts for you at our heavy truck repair shop. Looking for specific engine oil for your heavy-duty truck or equipment, visit our shop, or we will send our mobile service truck to you.

Call us or email us today for more information on your semi truck repair needs.