Common Breakdowns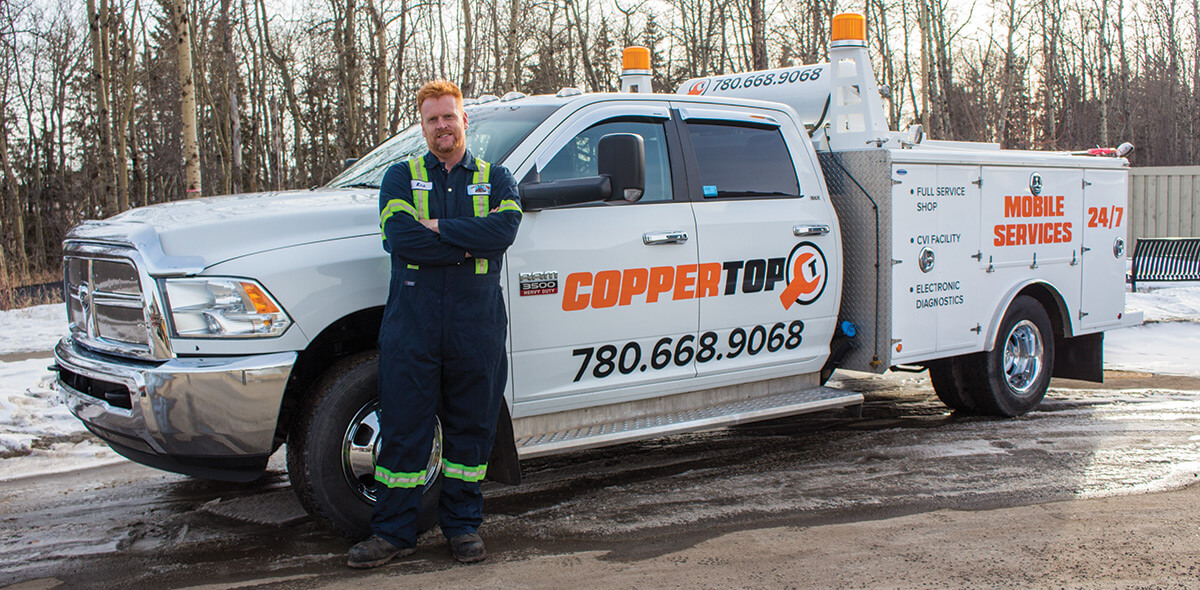 Our Services: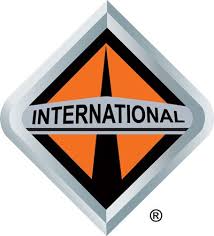 Your Comprehensive International Truck Repair Shop!
It's always frustrating, you are on the road, and just about finishing your haul, you just want to get your cargo unloaded and head home, then BOOM! Your rig is broken on the side of the highway! Not only are you losing precious downtime, but it's backing up your whole schedule and costing you money! We get it... the most costly time for you is downtime when you are out in the field and you just want to get your International up and running and on the road again. 
We here at Coppertop offer a variety of maintenance and servicing for International trucks in Northern Alberta and surrounding Edmonton, such as but not limited to:
Battery Inspecting & Replacement

Tire Inspection, Replacement & Service

Air Filter Inspection & Replacement

Fluids inspection & top-ups
Oil Change & Lube Service
Belt Inspection & Replacement
Fuel Filter Check
Exhaust & Diesel Particulate Filter (DPF) Service
Complete Electrical Inspection and Servicing
Overheads 
Trailer Inspections & Servicing
Fleet Maintenance and Servicing 
Common International Truck Breakdowns 
Braking issues on a commercial truck
Brake-related problems can lead to costly repairs at best or more importantly cause safety concerns and vehicular accidents. A truck's disc and drum brakes are exposed to consistent heat, pressure, and friction, which means they wear down without the right maintenance. Brake issues are usually related to things like external corrosion and wear, minor leaks, and internal water contamination that causes airlines to freeze during the colder months.
Tire repairs and challenges on a heavy-duty truck or trailer
When it comes to physical issues with your truck, tires are typically considered to be the most important components of any vehicle. A simple flat really isn't that simple and can sideline a truck for hours. Tires are the leading cause of truck problems for drivers, making up around 1/2 of all roadside failures. These failures are related to under inflation, low tread depth, or misaligned axles. Always make sure to have each of your tires inspected thoroughly before you hit the road and look for those issues.
Electrical problems in a commercial truck
Electrical systems in a heavy Duty Truck are made up primarily of the starter motor, alternator, and battery. If one or more of these mechanical parts fails to function properly, your truck can't continue on. Signs that your problems related to your electrical are things like flickering lifts or lowering or dimming lights, dead batteries, unusual burning or weird plastic smells, and clicking sounds when the engine starts up.
24 Hour
Emergency Service
*The most common complaints about International Trucks include a host of electrical and wiring failures, high-pressure oil lines and pumps leaking and failing, transmission issues, camshaft failure, and poor service records. These issues are especially pronounced on trucks with International's 6.0-liter diesel engine, introduced in 2004. This engine was the subject of several class-action lawsuits for the chronic failure and poor service record of trucks produced with the 6.0-liter diesel engine.
International Trucks produces trucks as small as a 4500 series chassis truck up to a full-sized tractor for pulling a 53-foot trailer. Most of the common repair complaints are prevalent in trucks of all sizes from International, which includes commercial vehicles, such as tow trucks, delivery trucks, roll trucks, and refrigerated trucks. After 2004 these vehicles typically had the 6.0-liter diesel engine as the factory engine as well as the MaxxPro Star engine in larger trucks.
Electrical and wiring failures typically occur in the emissions, fuel, and cab control systems, at times rendering the trucks completely inoperable until repaired. High-pressure oil systems in International Trucks commonly spring leaks or have injector failures, leading to other engine-related problems. The routinely poor service records of International dealers compound all of these issues, leading to prolonged vehicle downtime and complicated repair processes.
*Resource quoted from Resource.com
Looking for more information on repair your International Truck? Here are some additional resources: