Coppertop Truck Repair is Not Hiring Heavy Duty Technicians at the moment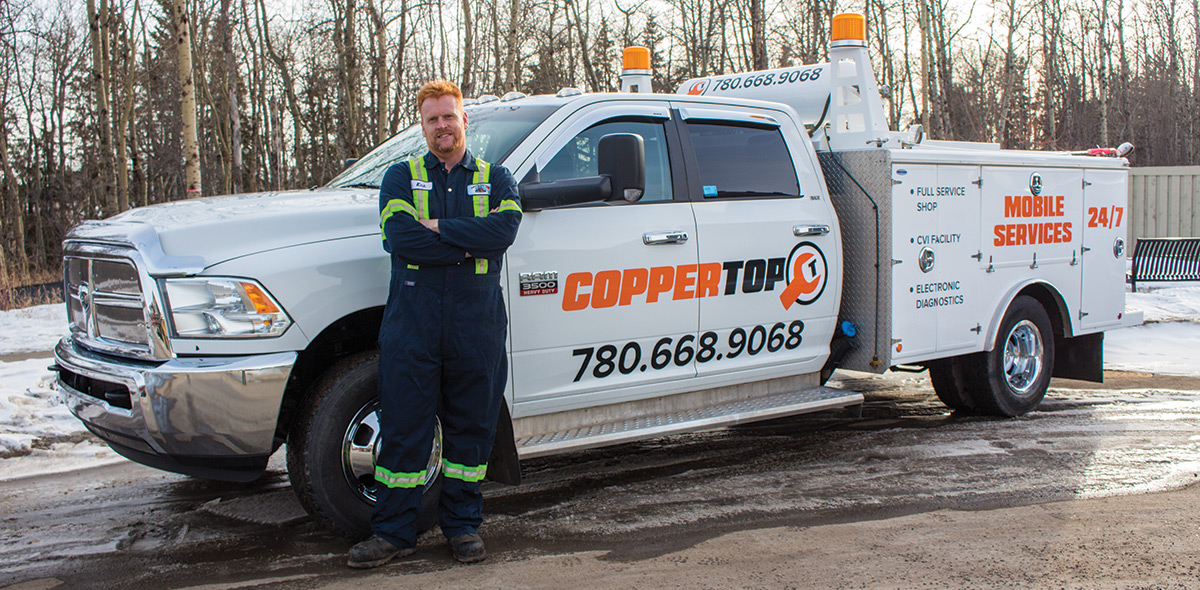 A little About Our Company 
Coppertop Truck Repair is an Edmonton-based business, servicing heavy trucks, trailers, and equipment throughout Alberta for the past 10 years. 
Unlike a dealership that focuses on truck sales, Coppertop Truck Repair's focus is service. We pride ourselves on getting the truck assessed and repaired quickly and getting the customer back on the road faster.
Kirk Burchak, the founder of Coppertop Truck Repair, has over 25 years of experience in the heavy-duty repair industry and boasts a collective team with north of 60 years of heavy-duty technician experience.
He is proud to offer heavy-duty truck repair, heavy-duty trailer repair, mobile service truck repair and offers services across all of Alberta.
Kirk has worked multiple dealership platforms in his career before going out on his own. Kirk has many passions such as biking and boating and is a Ronald McDonald House and Stars Air Ambulance sponsor and supporter.
*** As Of April 2020 we are not hiring for any positions, thank you for your interest!***
Heavy Duty Repair Careers
Positions:
Mobile Heavy Duty Technicians
Semi Truck Repair Mechanics
Fully Certified CommercialTruck Mechanics
*** As Of April 2020 we are not hiring for any positions, thank you for your interest!***
Not finding what you're looking for? Here are Kirk's favorite resources:
Coppertop Truck Your Commercial Semi Truck Repair Company